Pictures From Medical Billing and Coding Schools in San Antonio
Pictures speak louder than words: one of the best ways to know that you will enjoy attending a school is by seeing for yourself. These photos show what you can expect from various medical billing and coding schools in San Antonio to give you an initial glimpse into the campus life.
The College of Health Care Professions
CHCP offers a 35-week program called Medical Coding and Billing – Health Information Technology. Through hands-on training and an externship, you will learn all you need to take the entry-level certification exam and begin working as a medical biller, medical coder, medical records technician, or health information technician.
Southern Careers Institute
The medical billing and coding program from SCI is available at both San Antonio campuses and online. The program is just 40 hours long, allowing you to quickly enter the job market with the skills and experience you need to succeed. Upon graduation, you will be eligible for four certifications: Certified Billing and Coding Specialist (CBCS), Electronic Health Records Specialist (EHRS), Certified Medical Administrative Assistant (CMAA), and Microsoft Word. You will also gain 15 skills badges — another way to demonstrate your knowledge and abilities to potential employers.
Palo Alto College
At Palo Alto College, the medical billing and coding program consists of six courses: medical terminology, pathophysiology, medical insurance and billing, CPT and HCPCS, ICD-10 CM, and the certification exam review. You can complete the entire program in nine months and may start with any course you wish, although the school recommends that students begin with medical terminology.
Lamson Institute
Students of the medical coding training program at Lamson Institute learn how to use various types of software to process medical insurance claims and receive instruction in how to analyze the benefits. Upon graduation, you will be able to work in an entry-level position as a medical biller, medical insurance specialist, medical coder, medical records clerk, medical billing specialist, hospital admitting clerk, or medical administrative assistant.
Kaplan College
The medical coding training program at Kaplan College teaches students many of the basics needed to work as a medical insurance coder or biller. You will learn about medical office skills, medical coding, medical insurance billing, analyzing records, assigning the correct codes, and supporting medical research in a health care setting. Plus, all students take part in an externship at an approved facility in San Antonio for the chance to gain real experience and improve their chances of finding employment.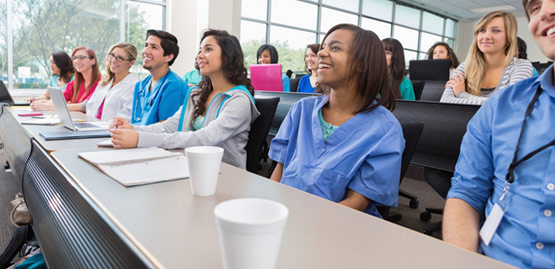 Checking out photos of medical billing and coding schools in San Antonio is a good place to start, but it is not enough to go on to make your final decision. Find out the important facts — such as the cost of tuition, how much you can receive in financial aid, and whether a school is accredited — before deciding where to enroll.
This article was published on: 08/25/15 2:15 PM